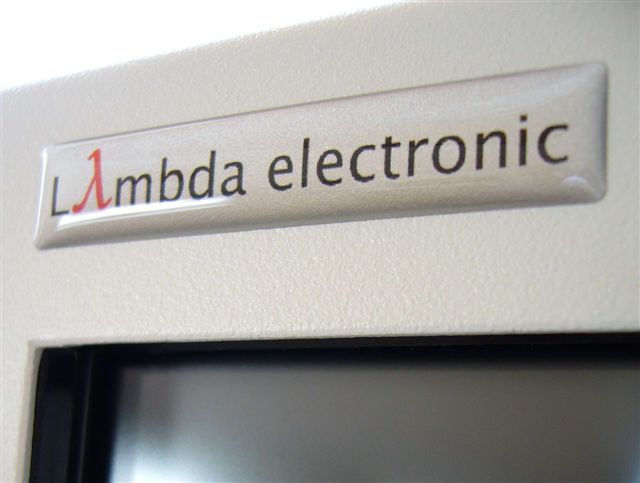 Commercial & industrial monitor solutions
Why Lambda-Electronic?
Lambda Electronic was founded by a group of engineers and technicians from a company founded in 1985, which became the leader in Industrial Flat Panel Monitors (Headquarter Koblenz). As the owner dissolved this original company, this group of engineers and technicians collectively founded Lambda Electronic, and has since become the go-to company for industrial and commercial monitor replacement and installations.
Experience & Expertise
Lambda provides not only cutting edge flat screen technology to dozens of different applications, but comes with the dedication and experience of individuals working over 20 years in the industry. Lambda Electronic's professionalism and innovation are unsurpassed, and customer satisfaction is always paramount.
Enhancing old technology with the new
While Lambda Electronic is known for it's superior technology, we also are the leader in replacing and retro-fitting older models of all varieties of systems. You have invested a great deal in your technology, and with Lambda Electronic, we can help bring yesterday's technology into today's... and for a lot less than you think.
Rugged & durable
Lambda Monitors fill the exacting standards, housed in rugged metal enclosures, and fitted with AR-coated strengthened glass screen protectors, these displays meet industry's demands for ruggedness and reliability.
Custom special solutions
Special Solutions are a main part of Lambda. E.g. special metal bessels (frames) to fit exactly into your existing "CRT-opening"; TTL-Signals (CGA, EGA etc.), Sync-Signals <0,3V, NON-VESA Signals, special Touchscreen-Protocols etc…
Looking for spares ?

Power-supply, MMIB or PMD boards (LCD Controller), LVDS, Inverter, - delivery very fast !
Lambda Electronic also produces a small series of monitors, providing the most flexible and customizable solutions in the commercial and industrial flat screen market today!
Learn More