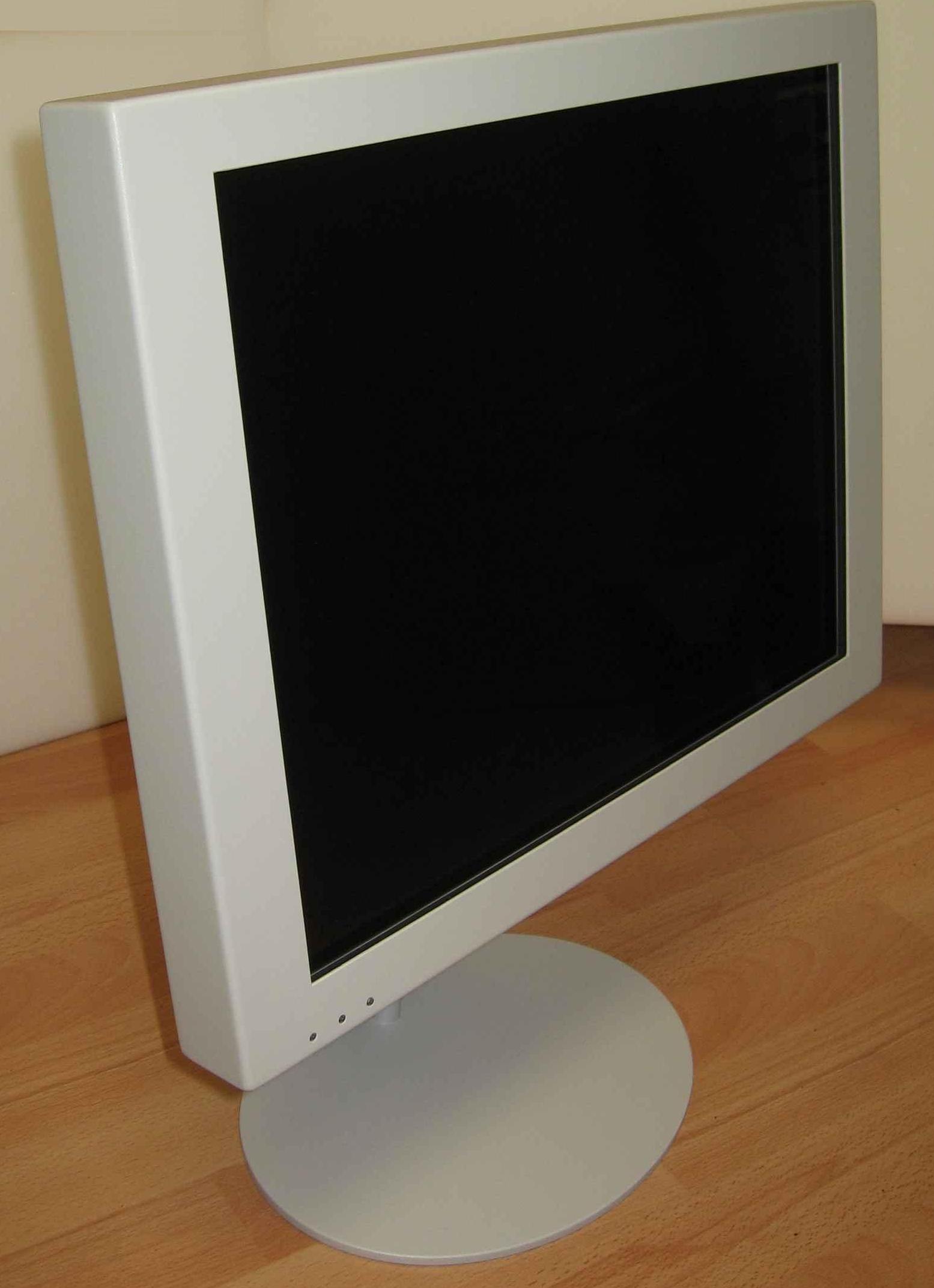 Products & Services
Product Overview
Lambda Electronic displays
Lambda Displays are available in a metal or plastic housing. Their modular structure makes them flexible, that means the AR glass can be replaced by a resistive, capacitive, SAW or IR-touchscreen. Of course this is also possible with the video controller.
Rackmount displays
In contrast to the elegant plastic housed monitors which are only availabe for desktops, you can get the metal housed displays also in panel-/rackmount versions - and that not only for the standard 19" / 9 HE rack. Special customer dimensions / housing sizes (bezel) are also availble.
Video boards & resolution
Special attention has to be payed to the video-board, because this is responsible for resolution and scaling and the A/D of the video-signal. Lambda Monitors are availabe as Standard or as "LF" (Low Frequency) version. "LF" Controller are applied if "NON-VESA-Signals", sync-trouble, TTL or other not so common signals have to be dealt with.
Throughout the years, our relationships with our many different customers and their variety of needs have inspired dozens of unique, specialized solutions. These solutions and innovations have become a staple of Lambda Electronic products and services. These units work with a special Videotiming, Touchscreensignal and housing dimensions.
Plug and play solutions
"Plug and Play" are our words, you replace the old CRT by a new Lambda LCD-TFT, replug the old cable to the new monitor and the production goes on.
E.g. special TFT/LCD monitors are developed for the Semiconductor Industry of these producing systems :
Varian (ehP 80, 250, 500, 1000)
Varian VIIsion
ASM 2000 and ASM 3200
EATON AV1000
ASM (all series)
Elektroglass Prober
Applied Materials (P5000, Endura, Centura)
Special Solutions
We have so many other special solution, there are too many to write them all down here - please contact us and let us know what we can build for your industrial or commercial monitor needs!
| | | | |
| --- | --- | --- | --- |
| ASM-CRT | ASM Lambda Monitor | Bailey CRT | Bailey with Lambda Monitor |